When and How to Purge and Declutter Your Home in 2021
For many people, letting go can be difficult. But I'm guessing nobody is having a hard time letting go to 2020. While we LOVE our stuff, purging and decluttering your home in 2021 has never felt better. Looking to get a fresh start? Us too. It's the perfect time to start leaving behind the old 2020 and saying hello to your fresh, new, better self in 2021.
In the words of Elsa, it's time to "Let it go!"
To start fresh, try asking yourself these questions:
Do you feel drained looking for one thing or another?

Do you spend more time searching for stuff than addressing the task at hand?

Does your home make you feel more anxious or more settled?

Do you know where everything is and does every item have its place?
How you responded to the above will help indicate what level of decluttering you need to do. So, what is clutter anyhow? Clutter is anything that you keep that isn't adding value to your home or your life. When it comes to clutter, less IS more.
To begin the process, you need to be mentally prepared to let things go. Yes, how often can we use this phrase? Often enough for it to stick! I like to declutter by room. Find the room that in your opinion is the biggest offender of junk collection. Once you have identified the room to attack, organize items in two ways: first by type (electronics, paper, other) and then by need (keep, donate, dispose).
Once you have everything grouped, you will want to create a sorting system. Find three larger-sized Fabric Cubes and mark them "KEEP," "DONATE," and "DISPOSE." They are great because they serve a dual purpose. First, you can use them to sort items, then once sorted, you can re-use them to store items, either in cubbies or on shelves.
When disposing of items, it is important to know how to properly dispose of them. For instance, you may want to find out how to dispose of electronics, batteries, paint, or hazardous material. Most alkaline batteries manufactured since 1996 are made of relatively non-hazardous materials and can be tossed directly into the trash, but I recommend that you check with your local waste company to be sure of the proper protocol in your community. If some of your items are still in good condition, try to donate them to a local shelter or make extra cash by selling on your local social media marketplace. PPU only so you can remain socially distant!
After purging all those items that no longer bring you joy or add value to your life, you're ready to take the next step…putting back the items you deemed important enough to keep.
Below are the top three area offenders in need of small-item organization. These things tend to pile up and create a cluttered environment, those little things that lay around in drawers or on dresser tops. I've included my top picks of storage ideas for harnessing the small stuff and finding them a place to call their own.
1 The Entryway – Use mail and key racks
One of my favs is this

leather organizer

. It comes in gray and brown and adds amazing warmth to an entryway. It holds everything from leashes to keys, mail, and cell phones. If it's small and has nowhere to go, this handy holder can handle it. Perfect for mudroom entry places.
For something less obvious, try this

mail and key holder

. It comes in five colors and blends nicely into your existing decor.
If you like something more decorative, this

metal wall mount key holder and mail basket

is the just the "key." It comes in several finishes and has a lovely, simple vine design. It is the perfect place to throw your cell phone and keys when you walk through the door.
2 Dressers – Use bins and drawer organizers
If you tend to use your dresser top as a drop zone, you'll love these

6-section trays

. They hold everything small including paper clips, sticky notes, and pushpins. Use them on your dresser to hold cellphones, keys, rings, and other do-dads. These also fit inside drawers and are stackable, perfect for storing jewelry and accessories.
These

fabric drawer organizers

fit perfectly into deep drawers. They hold everything from office supplies to hosiery, and they fold flat when you want to store them away.
A

lazy susan turntable

is a must because it allows for easy access to what you need inside. Place on top of your dresser and you're good to go. These spinners are also great throughout your home - try them for the bathroom, craft room, home office, or anywhere you need extra storage. Their deep sides even allow you to store bottles and other taller items.
3 Desk and Countertops – Use desktop drawers and tiered dividers
These three-drawer stackable

desk organizers

are great for storing all things miniature. They can be used vertically or horizontally as the drawers inside can be completely removed and flipped. Stack them side by side or one atop the other. Make a whole wall of them! They are perfect for those small spaces or where there may be limited storage space.
And finally, there is the

lidded, divided box

. Also stackable and space-saving, this cutie is amazing in every room of your home. Fill it with those loose batteries floating at the bottom of your junk drawer or use it in the bathroom to control makeup and hair ties, hold craft supplies, or organize your jewelry. it's even great in the garage!
You are going to love what these few items can do for your mental health. Each one has its own unique purpose and will provide you with the peace of mind knowing that you will be able to find what you are looking for. There are no more excuses. You can finally do it!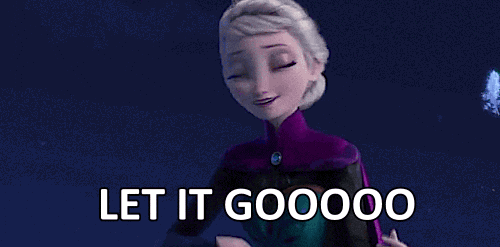 Check out our full New Year blog series for more inspiration.

Laura Sirk is a Marketing Manager at mDesign
and loves all things organization and cats. I'm one cat away from being a cat lady. MEOW!

How do you stay organized? We'd love to hear your story!
There are many ways that you can contribute and be part of our family.
Add your social media photos to our website and more! Visit mdesignhomedecor.com and learn how you can help spread the word. Get 10% off your first order when you subscribe to our email list. Plus, follow us on social media.
Recent Posts
Mother's Day is Coming Up Our mothers are truly unsung heroes! Let's take a moment this Mother's …

It's time to say goodbye to this crazy school year! Are your kids ready for Summer vacation? Wit …

It's National Scrabble Day! Scrabble®, the game of creating words on a gridded playboard with le …