Top 7 Pink Products to Celebrate In Style
On Wednesdays, we wear pink. Okay, okay – so not every Wednesday we wear pink, but our Rose Gold and Pink products do stand out every day. This Tuesday, June 23rd is National Pink Day and here at mDesign, we like to honor this holiday to the max. We offer everything from bathroom to kitchen storage solutions and everything in between in your favorite color, PINK! Here are our top pink items to add to your collection.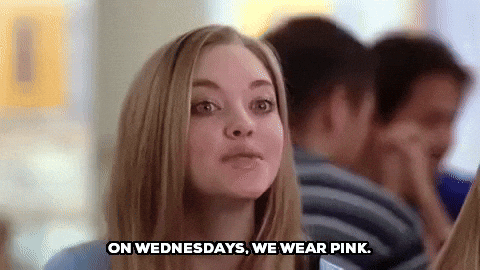 1
3-Drawer Storage Stand
These

3-drawer

unit is a furniture piece that accents any room flawlessly. With the rose gold metal accent to the light pink drawers, you will find endless opportunities for this stand. There is ample room in each drawer, and they come with a reinforced base so you don't have to worry about what you put in them.
2
Rectangle Trash Can
mDesign's

trash cans

are the perfect accessory to any bathroom or bedroom. These metal trash cans have a compact design but add so much to the room. They are discreet and can be placed anywhere.
3
Sink Mats
Adding some fun to your sink doesn't have to cost a fortune. mDesign's

sink mats and saddle protector

add a pop of color to any kitchen! They can be cut to fit your sink or used as-is! This combo pack comes with a sink saddle to make sure your whole sink is protected.
4
3-Tier Rolling Cart
Ever needed to add extra storage in the tiniest of spaces? These narrow, 3-tier rolling carts are perfect for squeezing in extra organization. There are 4 wheels, that lock in place so you don't have to worry about it rolling away once you've placed it. You can use them in the laundry room, kitchen, bathroom, the possibilities are endless. Available in

metal

and

mesh wire

.
5
Storage Cubes
You can never have enough

storage cubes

. These babies are so versatile and portable that you can use it in any room. You can use them in a cube storage unit, bookshelf, or anywhere that you want to add some extra storage. These are made of durable fabric and come with a reinforced base to help store all your belongings securely.
6
Lazy Susans
These are one of the most underrated products.

Lazy Susan's

have been around forever and make the perfect storage solution. These spin 360° so you can easily reach anything in your cabinets. With 2 tiers there is plenty of space to store whatever you need.
7
Dental Center
Our final product that made our list is our

dust-free dental center

for your bathroom. This nifty guy has cover that turns into a cup! There is enough storage for your toothbrushes and toothpaste. Plus, it looks amazing on your sink counter!
Whether you are celebrating this holiday by wearing something pink, decorating your home, or just watching your favorite movie Mean Girls, we can all appreciate this wonderful color!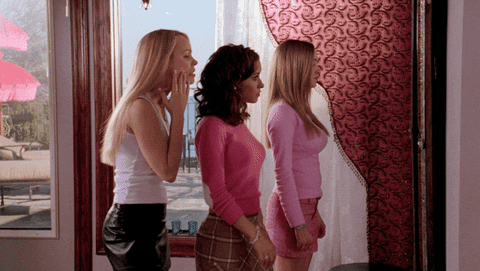 Laura Sirk is a Marketing Manager at mDesign
and loves all things organization and cats. I'm one cat away from being a cat lady. MEOW!

How do you stay organized? We'd love to hear your story!
There are many ways that you can contribute and be part of our family.
Add your social media photos to our website and more! Visit mdesignhomedecor.com and learn how you can help spread the word. Get 10% off your first order when you subscribe to our email list. Plus, follow us on social media.
Recent Posts
Start 2021 off right with these helpful wellness tips from mDesign While everyone has said it, i …

Fresh Start Your Year with a Bathroom Makeover Need an update in your home but don't have the …

How to declutter your at-home office, online learning, & craft space With cases on the rise in m …