Home Organizing Tips for Summer Camp Fun in your Own Backyard
What do Reese Witherspoon, Albert Einstein, Mark Zuckerberg, and Michelle Obama have in common? They all went to summer camp as kids! (No, not together, silly!)
It makes sense that many of society's movers and shakers are summer camp alums. For generations, sleepaway and day camps have helped young people develop the kind of emotional intelligence, leadership and social skills that serve them well later in life.
An added bonus of summer camp? It saves parents from the endless drone of "Mom, Dad…I'm BORED!" But if summer camp isn't officially in your plans this year, a D.I.Y. summer camp at home can add structure, fun, and learning to your kids' vacation days.
Camp Space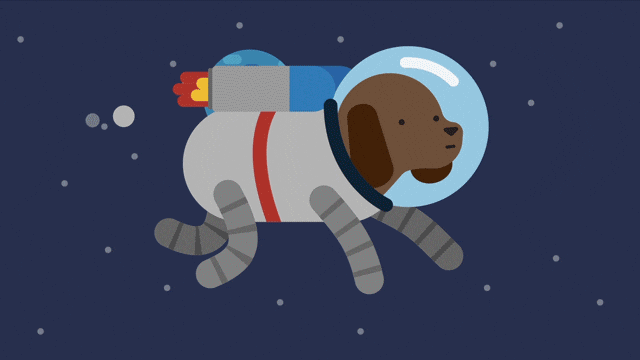 Not that kind of space (although, how cool would space camp be?); we're talking about creating space — a just-for-kids area in the house where summer camp activities can happen.
Giving kids their own space designed for imagination, play, and learning has benefits. It cuts down on screen time and keeps arts and crafts supplies organized and contained in one place, so the rest of the house remains glitter-, glue-, and fingerpaint-free.
The best place for a D.I.Y. day camp is a well-lit area that's inviting but slightly off the beaten path. We don't want to relegate it to some forsaken corner of the basement they'll never use; nor do we want to set them up where there's constant distraction. As Camp Counselor-in-Chief, choose an area suitable for both free-form and focused activities.
Clutter-Free Camp
So, where do we start? By finding new uses for organizing tools we're already familiar with.
For example, a hanging organizer can turn your breakfast nook into Camp Kitchen. We like this Over Rod Fabric Hanging Storage Organizer. With easy-access zippered pockets, it hangs just about anywhere, conserves space, and has clear pockets so kids can see the crayons, pipe cleaners, and markers they're looking for. Plus, it folds up flat for easy storage when not in use.

A spice rack is another great way to store craft supplies. Fill empty spice jars with hard-to-contain crafting supplies like glitter, googly eyes, rhinestones, and beads. Then, mount an easy-to-install spice holder, like mDesign's 3 Tier Adhesive Wall Mount Kitchen Spice Rack (no hardware or drilling needed, just peel and stick), and place your jars of small camping craft items neatly in the rack.
Stackable plastic boxes help utilize vertical space and maximize storage. mDesign's Plastic Stackable Shoe Boxes for Closet snap together for a customizable storage unit that's just right for your child's creative space.
Reimagine a tiered storage cart as a portable personal library. It's the perfect height for young book lovers to discover summer reading classics like The Phantom Tollbooth or A Wrinkle in Time or browse how-to books for help with summer projects.
And just like that, you've set up Summer Camp Central: a creative space for kids of all ages where art supplies are visible, reachable, and easy to keep tidy. Now let's do some fun activities for kids!
Make Art
Put on a show! Studies have found that participating in the performing arts improves cognitive, motor, and social development. Throw old clothes (you know, the ones you purged from your closet during spring cleaning) in baskets (like mDesign's Natural Woven Seagrass Storage Baskets with Lids) for costumes and watch your kids' imaginations come out to play.
Or, if your happy little campers lean more toward the visual arts, create a painting station or throw some jumbo chalk in a bamboo caddy and make a masterpiece on the sidewalk.
Give Back
The best summer camp experiences build character and instill confidence. Up your kids' compassion quotient this summer with a volunteer project that empowers them to make a difference in the world.
You can look for volunteer opportunities in your community through online volunteer networks, like the Parents.com-recommended VolunteerMatch, where you can search for kid-friendly and virtual volunteering opportunities.
For more informal philanthropy, try collecting canned goods for your local food bank (donations tend to drop off during the summer months) or making cards for elderly neighbors. For tweens and teens, a car wash does double duty; it's both a splashy way to cool off in the summer heat and a great fundraising event for the causes you care about. Try mDesign's 3 Tier Metal Household Rolling Storage Cart to hold sponges, squeegees, and detailing towels.
There you have it: easy, fun, D.I.Y. camp ideas that'll add structure to your kids' summer and make memories you won't soon forget.

Lisa Langford is a Senior Copywriter at mDesign

How do you stay organized? We'd love to hear your story!
There are many ways that you can contribute and be part of our family.
Add your social media photos to our website and more! Visit mdesignhomedecor.com and learn how you can help spread the word. Get 10% off your first order when you subscribe to our email list. Plus, follow us on social media.
Recent Posts
Inspired Looks for Understated Autumn Sophistication or a Downright Terrifying Halloween Fall …

Tailgating Ideas for Awesome Autumn Fun Tailgating in Buffalo, New York (my hometown) is not f …

mDesign has tips for storing clothes when it's time to swap your seasonal wardrobe When the se …