I don't know about you, but quarantine has meant relying on those pantry staples more often for family meals, so the space has become a big disorganized. It's time to tackle the mess and get the pantry back in order! Krystle from Queen of the Beehive walks us through her process to reorganize her pantry to be both practical and stylish.
"
Sometimes when you are shopping for a home, you don't think about the things you will need until you've already signed the paperwork and moved in. Too late.
Our first home didn't have a pantry. All of our food was stored in the kitchen cabinets which was no big deal. Then we moved into our second home which had a standard size pantry. I had no idea how much I loved having a pantry until we had one. Now with our third home we have acquired a walk-in pantry. I didn't think it'd ever be full, but SURPRISE SURPRISE it's stuffed.
I knew that I needed to better store and organize the pantry. With the help of mDesign, a home decor shop, I selected a variety of storage containers to suit our household.
Here is a before of our pantry. Lots of foods but no organization. I had made an attempt to keep it organized, which is why there are a few randomly placed baskets. It wasn't however working.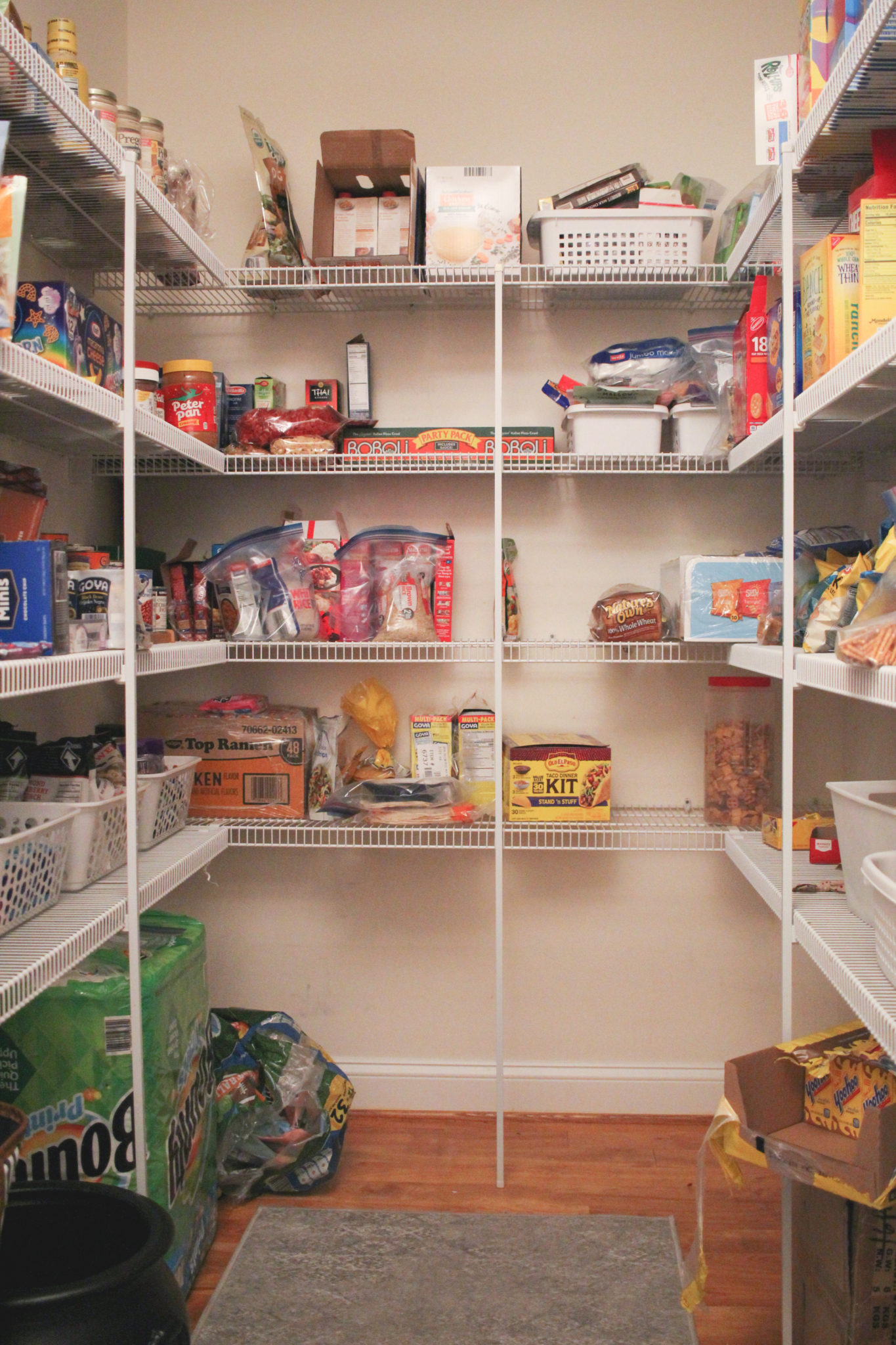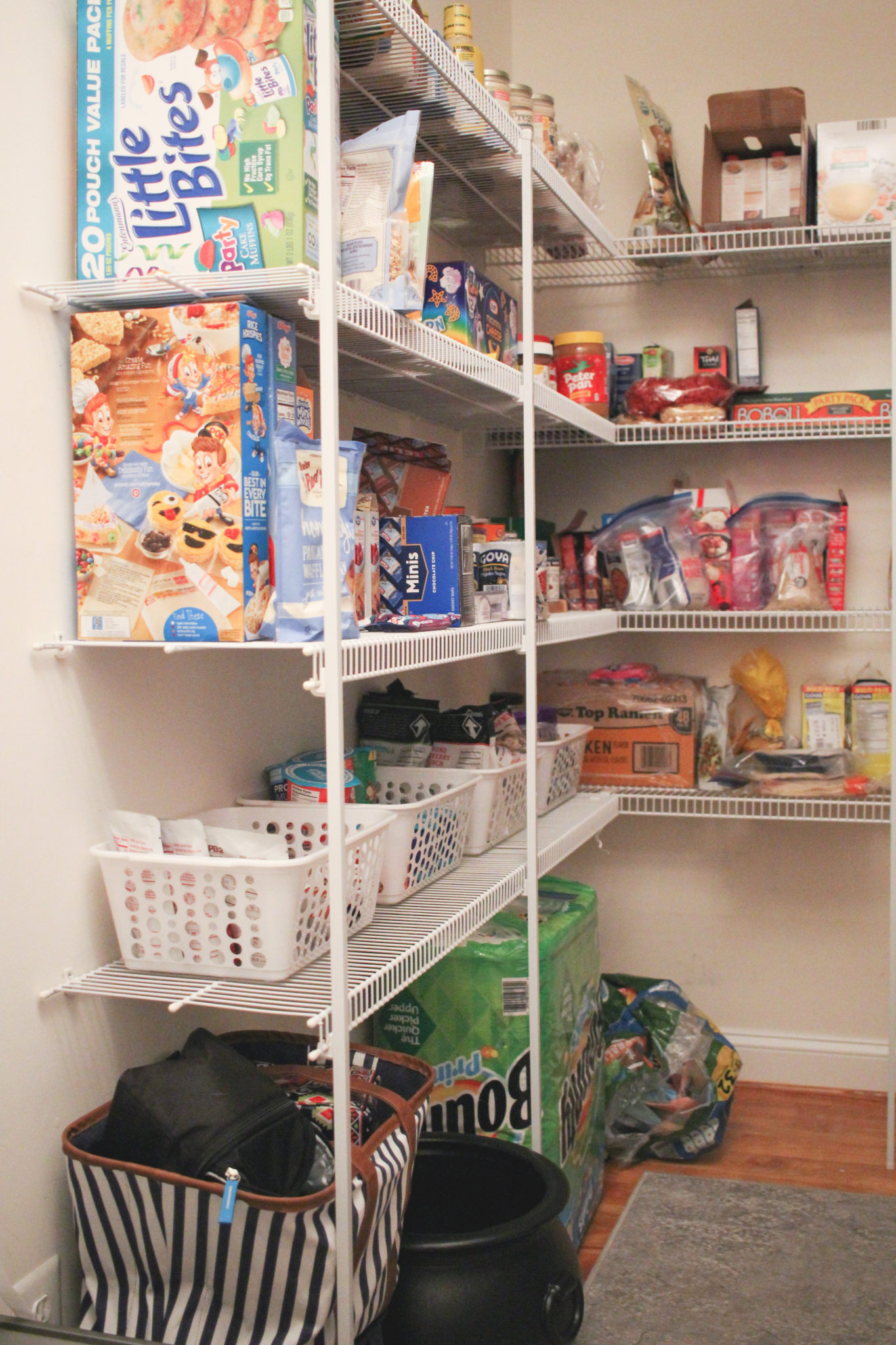 The first step I took was removing EVERYTHING from the pantry. Much of these things belonged in other areas of the house but had somehow collected here. I tossed anything that was expired or had been there for a long period of time without being eaten. Condensed a lot of packages and bulk boxes. Then I cleaned the racks and floors, gave it a fresh coat of paint (Alabaster by Sherwin Williams), and got ready to reset.
Once I had unpacked the new containers, I sorted through the foods on the counter to decide what would be grouped together. For some I grouped them by type of food and others I grouped them by meal...
I used these paperboard kitchen storage bins along the bottom of the pantry with the snack/kid foods that they are allowed to help themselves too. Then used these metal wire kitchen baskets for the heavier items that only myself or my husband would need to access.
Once everything was in place I picked which areas of the pantry I actually wanted to utilize. Since we have a decent amount of appliances and bulk things to store outside the containers, I wanted to select one of the sides to put all of that together. We opted to use the wall you first see when you look into the pantry and the back wall. The shorter wall around the corner would be the appliance and big box storage area.
It has become so much easier for to unpack groceries because they all have a place. I can also take a quick look at the pantry and see which containers need replenishment. It's much easier to go in for something when you know exactly where it is.
"
This blog has been abridged and reposted with permission from Queen of the Beehive. Read the full article here.
Get the Look!
Find more inspiration for your pantry dreams here.
How do you stay organized? We'd love to hear your story!
There are many ways that you can contribute and be part of our family.
Add your social media photos to our website and more! Visit mdesignhomedecor.com and learn how you can help spread the word. Get 10% off your first order when you subscribe to our email list. Plus, follow us on social media.
Recent Posts
Avoid toys scattered throughout the yard with these storage solutions Summertime means summer …

Beat the Summertime Cooking Slump with these Fun Bonfire Recipes! After being on stay at home …

I don't know about you, but quarantine has meant relying on those pantry staples more often for …